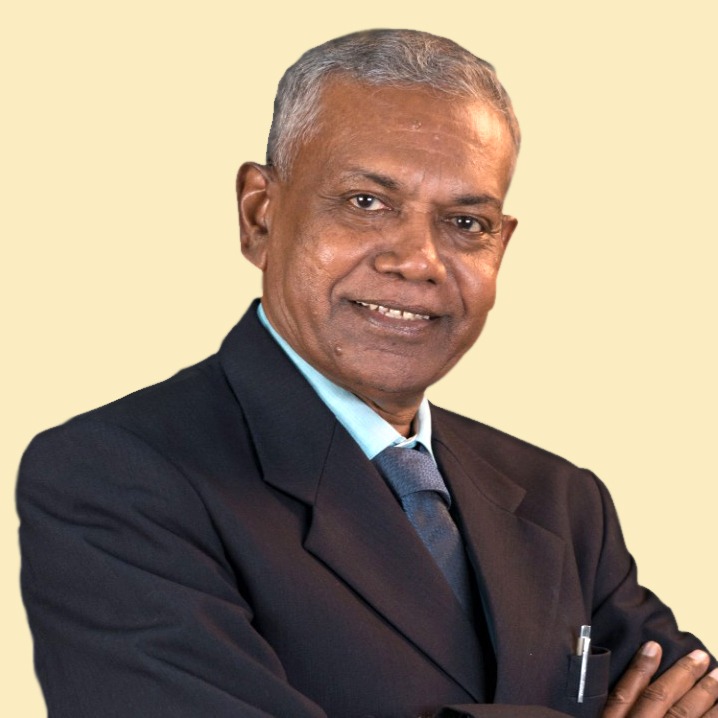 Shri. D. S. Jabamany
Founder-Chairman
D. S. Jabamany a passionate businessman and a compassionate philanthropist is a well-known personality in the business community in Hyderabad. He is born on 8th September 1944 in a small village "Oyangudi" situated near Nazareth in Thoothukudi District of Tamil Nadu, India.
Though he is from a lower middle-class family and had only a limited formal education, it is through his determination and disciplined way of living he was able to achieve his Childhood dreams of becoming a successful entrepreneur.
From being a local street vendor and a hand packer in a small grocery shop at his native, Shri. D. S. Jabmany, had emerged as one of the successful businessman in FMCG by establishing one of the top Biscuit, Cookies, Wafers and Puffs manufacturers from South-India with the brand name

.
Veeramani Biscuit Industries Private Limited (formerly known as "VBIPL") and has become one of the best FMCG conglomerates of South India today. It is established in the year 1986 in the outskirts of Hyderabad, Telangana. It is through the vision and innovation of Sri. D.S. Jabamany garu, the VBIPL has expanded its product range from Biscuits to Wafers, Cookies and Papads and has a very good customer base in the FMCG market especially in South India
The company withstood the acute competition in the food Industry by adopting the changing technologies and well-equipped machineries across the globe, thus maintaining high quality product.
It is through his futuristic vision and strong business acumen that Mr. Jabamany had created history in FMCG, a legacy that would serve as an inspiration for generations to come!
A Living Legend:
Shri. D. S. Jabamany
Imagine a young boy in his teens, born in the deep south of India at a village called Oyangudi in Tuticorin district of Tamil Nadu hopping on to a train and landing in Hyderabad more than 40 years ago. All he had was hope, courage and will power to succeed. He dreamt big - wished to make an impression in life and help others on the way. Starting off with chikkis - a small scale home-made enterprise, he grew his business to establish a plethora of companies specializing into an array of bakery, confectionery and ready-to-eat products. It's a rags to riches story that is not just his own, he's built brands, companies and goodwill – but not just for him. He took care of his employees, partners, vendors and associates. He made his growth their growth and their welfare his own. Herein lies what makes a man humane, and a tycoon- a legend. We bow in reverence to our Founder and Chairman Shri.D.S.Jabamany, a man who created so much for so many.
"I remember how we began, it can be termed as a tryst with destiny. Making chikkis in those days was a small time, cottage industry. With perseverance and will to deliver quality products our company VBIPL has today touched the lives of millions. Baking great quality biscuits is, and always has been, at the heart of what we do"
– Shri. D.S.Jabamany,
Founder-Chairman